Discover the 15-year journey of Feeding America and AIB International—a transformative partnership that revolutionized food safety for food banks nationwide. Overcoming limited resources and unique challenges, they crafted a tailored plan, elevating Feeding America's standards and practices with the goal of ensuring that every person served by Feeding America has access to high-quality and safe food.
Today, Feeding America thrives with a robust food safety culture that goes deeper than technical knowledge and isolated tactics, thanks to AIB International's support. Experience their success firsthand—download the exclusive case study and witness how this collaboration reshaped food safety nationwide. Join us on this enlightening journey of partnership and dedication.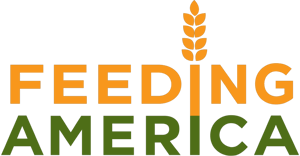 Problem
Fifteen years ago, Feeding America faced the task of managing all food safety efforts in-house, with limited resources and no established third-party standards to follow. To make matters even more challenging, each independently operated partner Food Bank encountered its own unique hurdles.

Solution
Recognizing the need for expert guidance, Feeding America sought the partnership of AIB International. Initially, the goal was to train their employees in good manufacturing practices and inspections. AIB International quickly grasped the intricacies of Feeding America's operations, understanding their distinct challenges from the get-go.
Results
The partnership between two committed leading organizations with a shared vision and values not only revolutionized food safety practices within the Feeding America network but also raised the standard for food banks nationwide, guaranteeing the safety of food distributed to those in need.